Calgary OpenStack and other Meetup.com groups
· 1 min read
I'm a little late on this post, but last week we had an excellent presentation on OpenStack installers. Specifically, TripleO. Chris J from Red Hat gave us a good outline of TripleO's capabilities, and kept it pretty upstream. For the presentation slide deck, see here. The group tries to keep it as vendor neutral as possible which is nice. There were a lot of questions and feedback, this is probably a topic worth going into in a little more detail, or perhaps doing some hackfest demo'ing!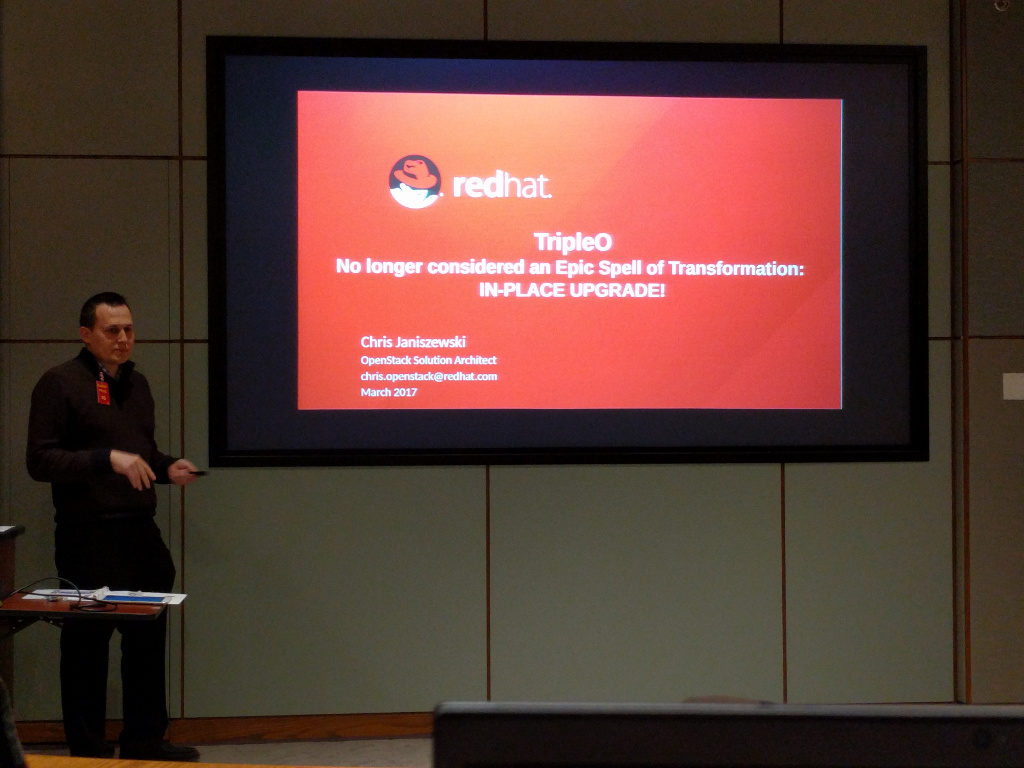 There's been quite an uptick in our local OpenStack meetup group lately, it's been fun to see and get involved with. Both this group, as well as our Red Hat User Group has brought in some high profile and very talented open source folks who've presented and shared their knowledge with us.
The OpenStack meetup groups across Canada have come together and created a Slack channel for easier communication and sharing among its members. If you're interested in joining the channel, drop a comment or send me an email for an invite!